(cleaner & kind)
Join me in my journey to a more low-toxic and clean life, inside and out. After years of going back and forth in lifestyle and life changes, I finally understand more of who I am at the core.
Slightly crunchy!
The importance of quality has been put in the front of my mind and heart more than ever since having our Baby Bear.
I will save the stories for another time.
For now, here is a (growing) list of clean non-toxic and/or eco-friendly products I have grown to love. You will find mostly vegan, organic, sustainable, Montessori and Waldorf baby & mama products.. mostly made in the USA or Europe. Brands and products included are based on my personal experience, research and the EWG certification website.
This article contains affiliate links.
Pregnancy, Nursing & Motherhood
Wellness
Breastfeeding
Fashion
---
Baby
Toys & Play Things

Sleep
Diapering
Clothes & Accessories
Gear
Nursery & Play Room
Sprout Kids
Toponcino
House of Noa
Ruggable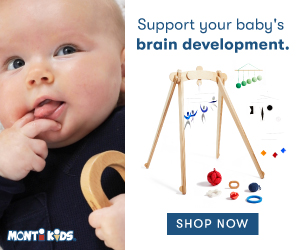 Dining
Serenity Kids (MIKKA15)
Busy Baby Mat (MIKKAJACOBSON15OFF)
House of Noa
Mimia Montessori Montessori Bib
Stokke High Chair
Sprout Kids Weaning Table Set
Personal Care
Faith
---
Home
Cleaning
Candles & Essential Oils
DIY
---
Self Care & Beauty
Makeup
Crunchi ($10 off your first order over $50)
100% Pure
Skincare & Bath
Jewelry
Faith / Soul Care
Journaling NIV Bible
He Would Love First
---
DISCLAIMER: This description contains affiliate links, which means that if you click on one of the product links, I'll receive a small commission. There is no additional cost to you. This helps support the channel and allows me to continue to make more amazing videos!
THANK YOU FOR ALL THE SUPPORT!